Once we reach a certain age, we would often get sexually curious. This would mean learning about pornographic material and the act of masturbation. When diving into this adult-ish portion of your young adult lives, we would often come across the use of 'sex toys'. Most of the time, curiosity would get the best of us and it would cause us to look into buying a sex toy of our own. 
Buying sex toys is not just limited to women, men could buy them too although it is not as required due to the convenience of using our hands. 
Knowing Where to Buy One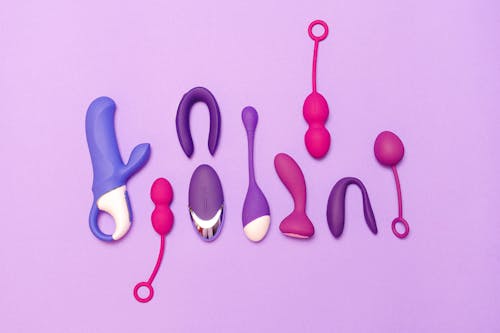 There are many options when it comes to picking a place to buy adult toys like these. Both in person and online are good options. However, understanding and getting over the embarrassment is the first part. When it comes to making a decision on where to buy, buying online is definitely a lot easier. 
Going to a store physically and buying it has its perks. For example, we would be able to ask a lot of questions regarding material and also how to maintain or clean said toy. Going to a store also gives you a chance to talk to the workers there and know what would be your best first purchase. This helps you get a sex toy that you would enjoy and know how to handle from the get-go and no need to buy multiple to find out.
Buying a sex toy online however is easier. This is because it prevents us from being embarrassed about getting these toys for ourselves. Buying sex toys online has it own perks. Those perks being that almost every online adult shops that sells sex toys will have a descrete delivery service. The parcel will arrive with no label and such, just being addressed to you, avoiding the judgy eyes of others. One of the best places to buy sex toys is Secret Cherry. Secret Cherry leading sex toy shop in Malaysia. 
Starting Small and Simple
The main thing to understand when getting your first sex toy is to know what kind of sex toy is the safest to get as a first. This would usually be the small for girls and simple for guys. As girls, getting a small vibrator or dildo is good because it does not overstretch or hurt you because of how your body would most likely not be used to the sex toy. For guys, just getting a simple fleshlight is sufficient because it is just something to replace the hand. The sensation will be different but there is no real harm in getting one. But there is one thing to take note, and that is the purchased of lubricant along with your sex toys for both guys and girls. 
Having lubricant reduces any chance of burn or rashes when 'going in dry'. This also helps the use of these sex toys because when the silicon rubs onto our skin dry, it would feel very unpleasant. 
Closing Thoughts
You should not overthink when getting your first sex toy. Although in Malaysia, the culture can be different, there is no need to feel embarrassed. This is just a small part when it comes to growing up. Does not matter if you are a guy or a girl, do not be ashamed and just buy one to experience it. However you would choose to proceed from there is your choice. Your own pleasure should be a priority.